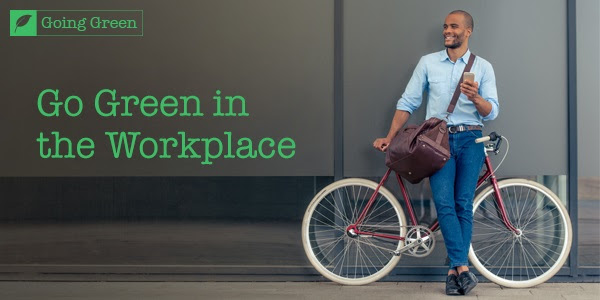 It may seem like more of a challenge, but there's no reason to stop thinking about ways to reduce your environmental impact while you're at work. Whether it's an individual effort, or an organizational push, there are lots of ways to extend your green living habits to the office.

Here are a few ideas:

Go paperless wherever possible. When you do need to print materials, photocopy or print on both sides.

Reduce waste by using your own ceramic mug for coffee and using a reusable lunch container when you bring food from home.

Ditch the car and use alternative transportation to get to and from work – walk, ride a bike, or use public transportation options when possible.